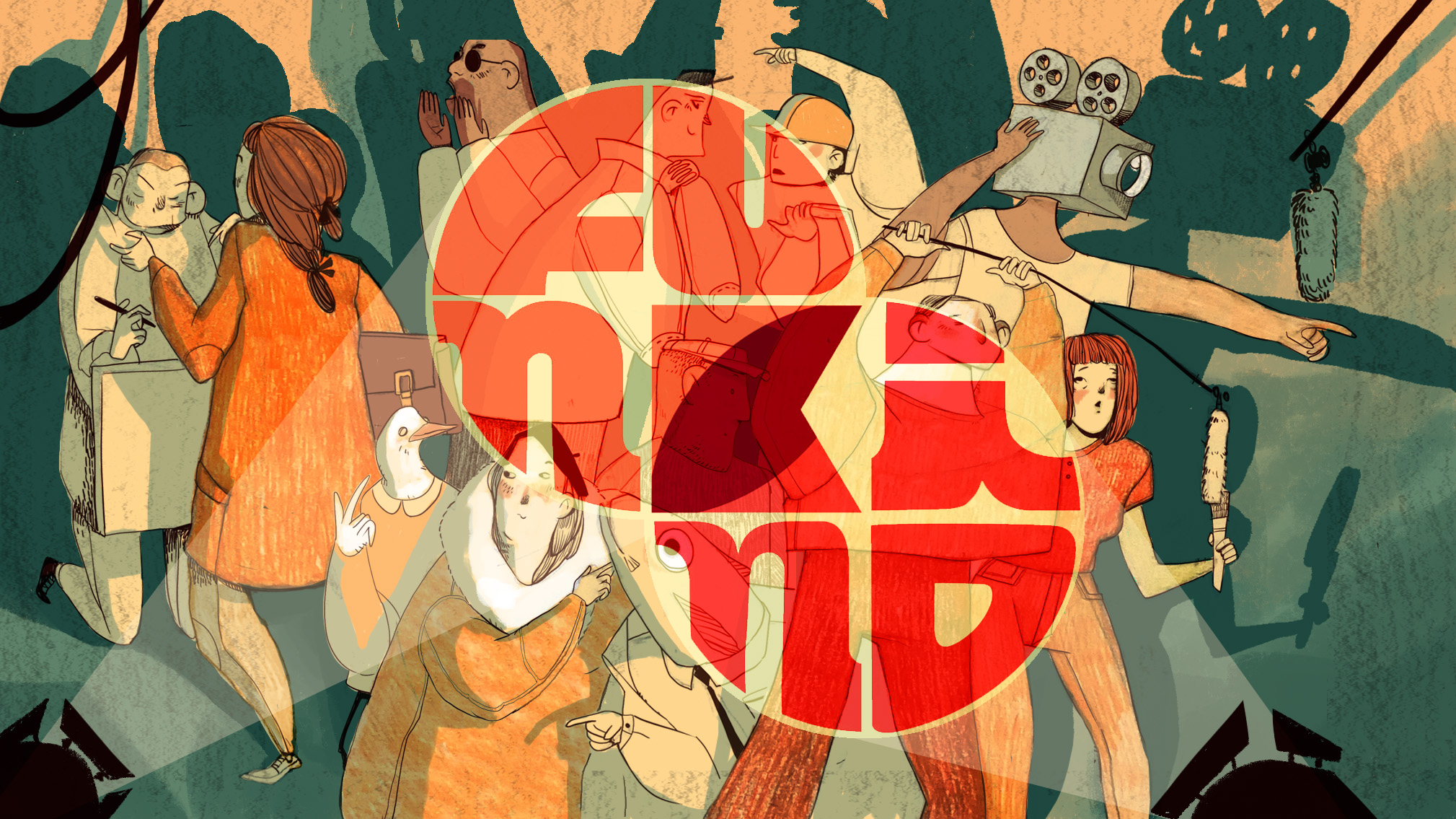 Is an innovative methodology made to create in a group a participatory story for a movie, which isn't self-narration but the production of a new imaginary. The methodology ensures, that all the participants – no matter where they come from and which educational background they have – learn the narrative structure and how to create detailed stories, motivating their willing and decisions as full responsible authors.
The bases of a shared narrative grounded on the different views of the world of the participants' girls and boys. In order to reach this objective, the group have to:
– Welcome life experiences and ideas proposed by others; – Learn to take group decisions; – Find concrete solutions for the success of the creative process; – Manage to bear and sustain each one's ideas in front of other participants.
From the very beginning of "FunKino – Cinema for Inclusion" project, Zabbara aimed at enriching partnership experiences and connectivity capacities of youth having difficulties in their social context, working with refugees and migrants but also with young Italians, orphans, victims of trafficking and survivors of violence. We collaborated with families and reception facilities.
"FunKino – Cinema for Inclusion" is helping the participants to acquire the capacity to present themselves and their ideas, to develop a critical thinking, meeting new people, learning how to study, talking Italian, building solid ties between participants, trainers and experts (various participants consider the group "a new family" or "the first real friends").
The activities enhanced participants' cross-cutting competencies, like empathic skills and cooperative attitudes, leadership and group management capacities, communication skills, how to present themselves, the ability to self-performing and to develop innovative contents. Participants experience inclusion but also became inclusive themselves. As one of them said: "It would be nice to go on Palermo's squares and invite other people to join the project".
The production and the distribution phases of the movie are part of Zabbara methodology, with the aim of giving full sense to the involvement of the young girls and boys and bring their idea to light and to a wide audience.