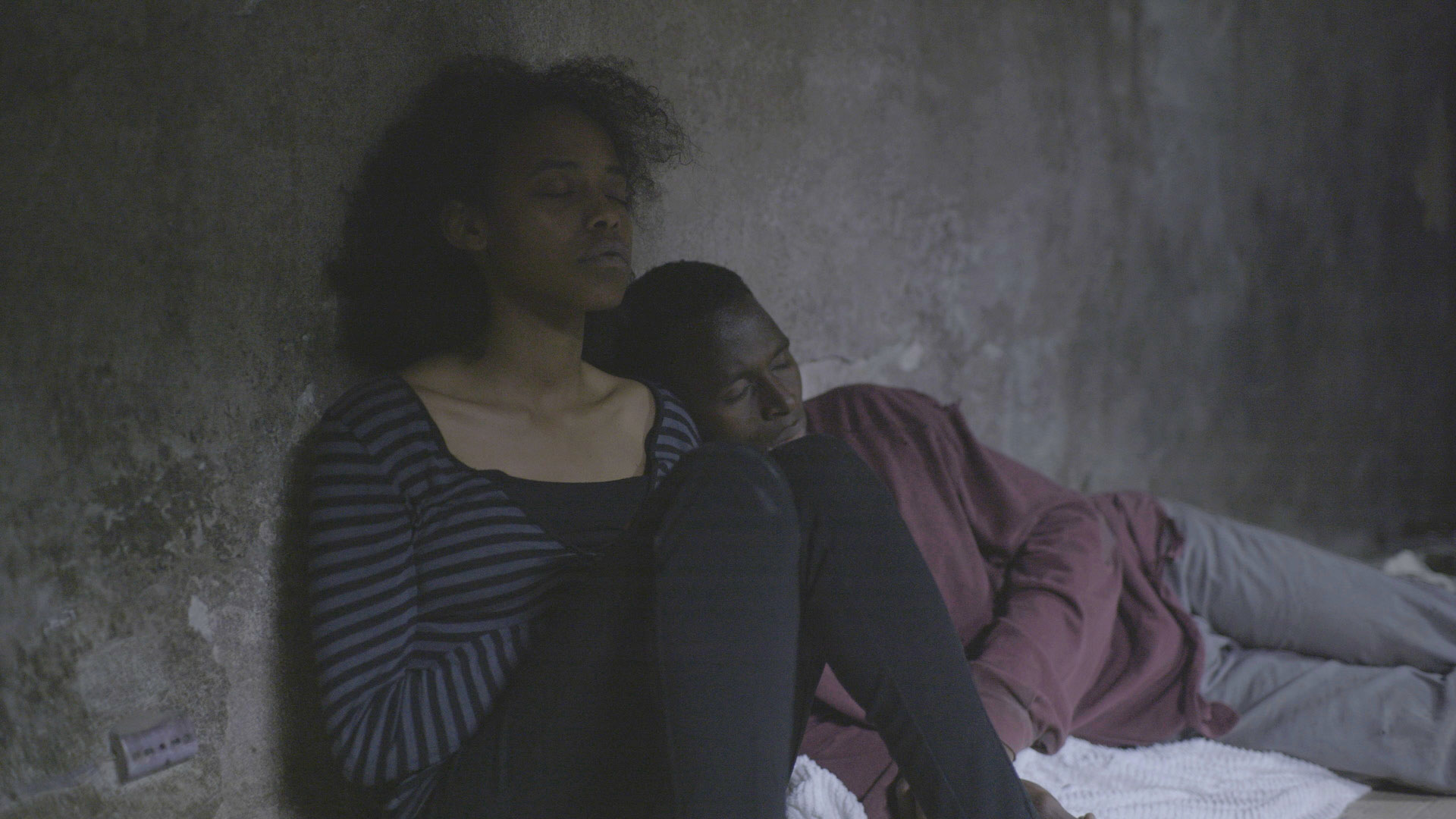 SYNOPSIS
Libya, west coast. Binta and Abdul are hostages of a people smuggler who prevents them from continuing their journey to Europe. They have been sold, passed from hand to hand and reduced to identity-less bodies.
In a revenge of fate, their executioners are engulfed by a moonless night. Binta and Abdul remain locked in their cell, with the sea as only witness of the night that has just passed.
SINOSSI
Libia, costa occidentale. Binta e Abdul sono ostaggio di un trafficante che gli impedisce di proseguire il viaggio verso l'Europa. Sono stati venduti, passati di mano in mano e ridotti a corpi senza identità, violati e sfigurati.

Per una vendetta del destino, i loro carnefici vengono inghiottiti da una notte senza luna. Binta e Abdul restano chiusi nella loro cella, con il mare come unico testimone della notte appena trascorsa.
CREDITS
Title: Boza or Die (ITA) / Last hope (ENG)
Cast: Hilyam WeldeMichael, Morlaye Sidibe
Written and directed by: Alessio Genovese
DOP: Andrea Tedesco
Set designer: Alessia D'Amico
Editing: Pietro Vaglica
Music: Angelo Sicurella
Length: 15 min
Produced by: Zabbara 
Supported by: Otto x Mille della Tavola Valdese, Cine Teatro Ariston