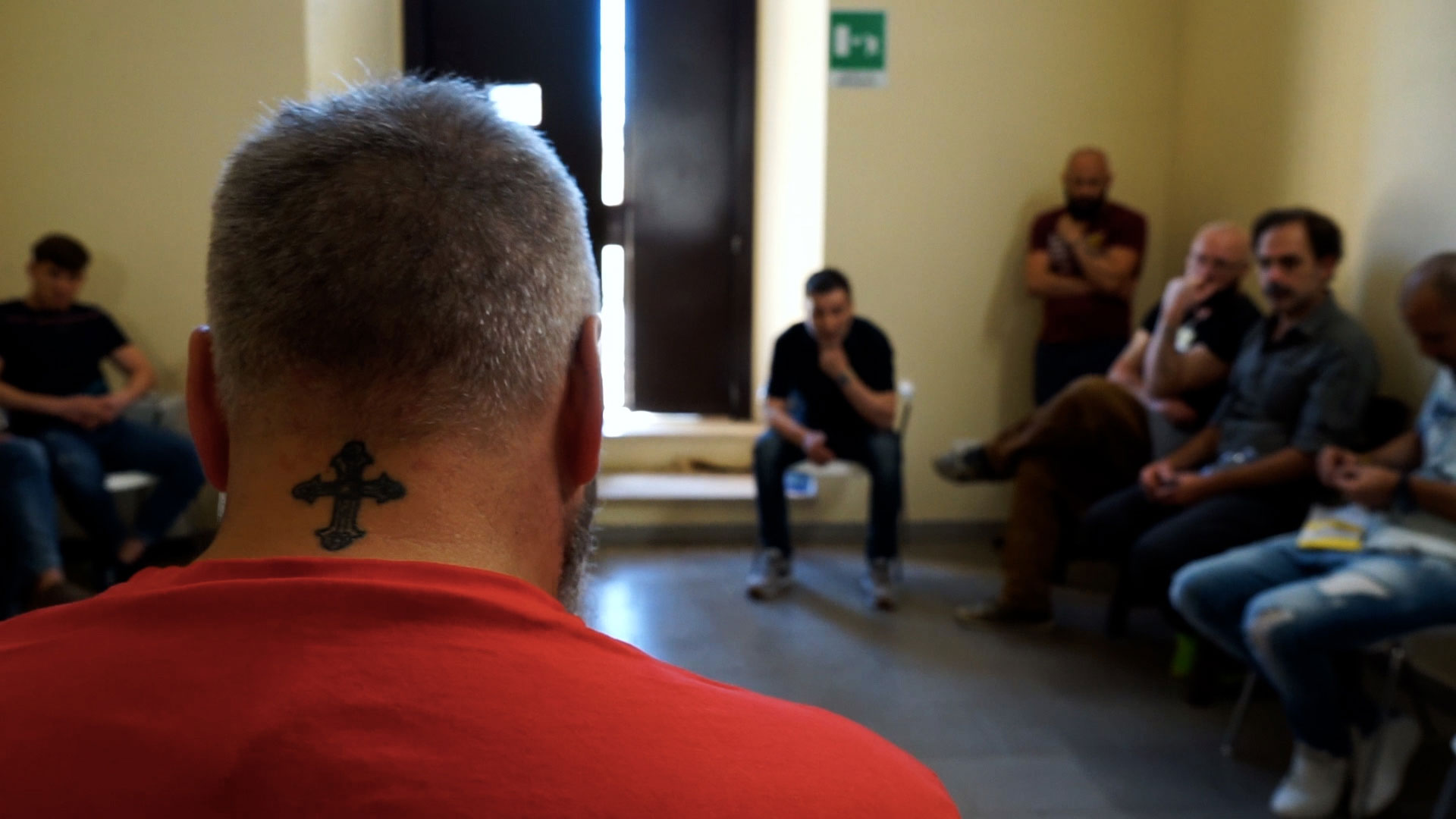 SYNOPSIS
The backstage of the "FunKino – Across Walls" project. In the spring of 2022, director Alessio Genovese and sociologist Daniele Saguto entered the Ucciardone Prison House in Palermo with the intention of involving a group of inmates in the writing of a feature film on the prison/society relationship through the use of the participatory methodology Funkino.
Documentary filmmaker Miriam Cossu Sparagano Ferraye witnessed the birth of the subject of the film whose plot focuses on the difficult father-son relationship in a prison context. Zabbara is continuing to work in the prison to bring the film to life with the involvement of the inmates, the first authors of this story.
SINOSSI
Il backstage del progetto "FunKino – Across Walls". Nella primavera del 2022 il regista Alessio Genovese e il sociologo Daniele Saguto sono entrati all'interno della Casa di reclusione Ucciardone di Palermo con l'intento di coinvolgere un gruppo di detenuti nella scrittura di un film sul rapporto carcere/società tramite l'ausilio della metodologia partecipativa Funkino.

La documentarista Miriam Cossu Sparagano Ferraye ha assistito alla nascita del soggetto del film la cui trama è incentrata sul difficile rapporto padre-figlio in un contesto carcerario. Zabbara sta continuando a lavorare in carcere per dare vita al film con il coinvolgimento dei detenuti, primi autori di questa storia.
CREDITS
Directed by: Miriam Cossu, Sparagano Ferraye
Editing: Pietro Vaglica
Length: 35 min
Produced by: Zabbara 
Supported by: Otto x Mille della Tavola Valdese